FAQs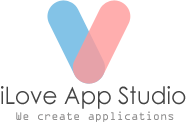 Q: How to create a Disk Image(.dmg File) for the storage device you want to restore data from?
A: You have to use Mac's Disk Utility to create a Disk Image, please following below steps:
1. In the Utilities folder in Launchpad, double click to open Disk Utility. (Sometimes, Disk Utility is saved in the Other folder in Launchpad.) You can also just press Command+Space to open Spotlight search, type Disk Utility, and press Return to open it.
2. Then Mac will list all the disks and drives. Move your mouse to the disk you are about to recover data from. The disk named XXXXX is what we need here.
3. Choose File > New > Disk Image from "XXXXXX".

4. Type a name for the disk image, and select where to save it. Choose option from the Image Format pop-up menu as "read-write".
Note: Make sure do not choose "compressed" but choose "read-write" for the disk image.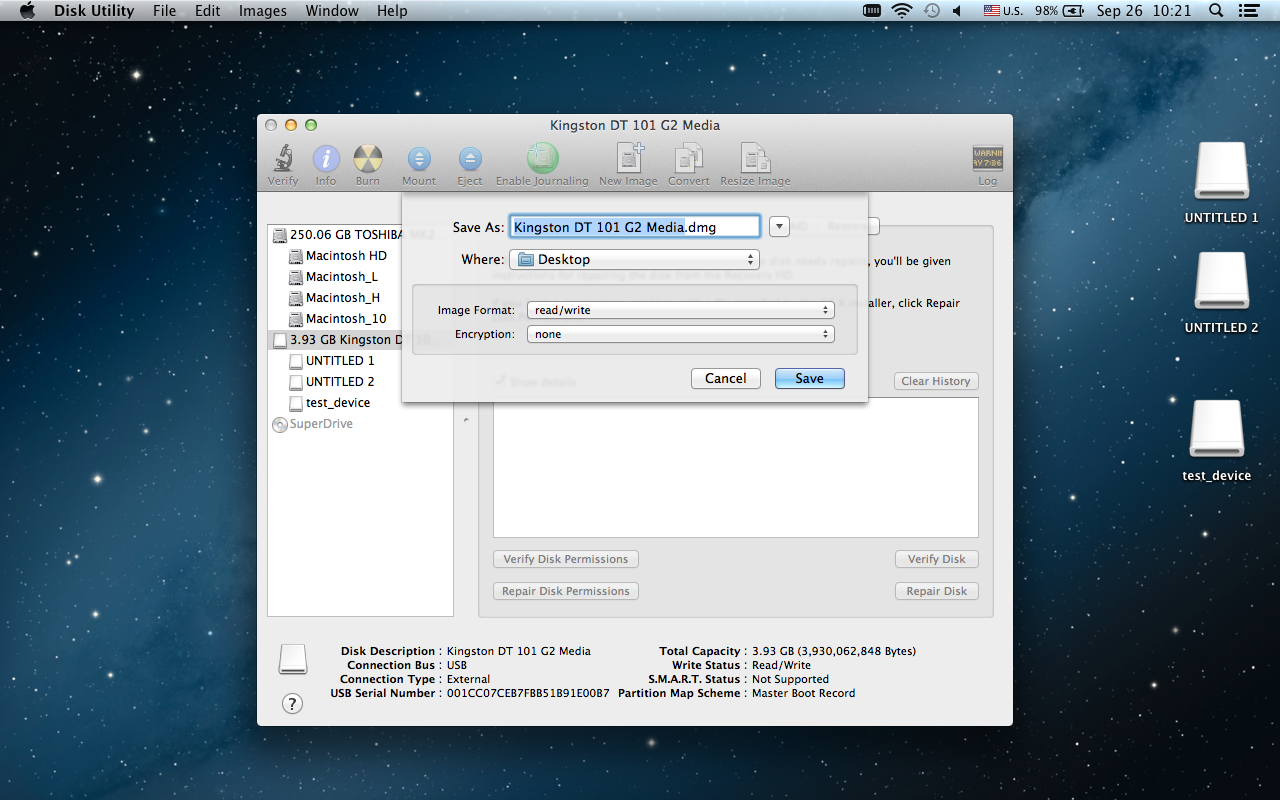 5. When all the above are done, click on "Save" to move on. At this point, you will get a poop-up window informing you to type your Mac's administrator name and password to allow this change.
6. When you launch iLove Data Recovery for Mac on OS X, you will see the next window. Click on "Load Image" and load the image file you just created. With this done, iLove Data Recovery for Mac will start to scan this image file for lost data.
Q: I cannot install the plugin because it says iLove XXX can't be opened because it is from an unidentified developer", what should I do?
A: This message from Gatekeeper under Mountain Lion and OS X Lion v10.7.5 is help to protect your mac from malware and misbehaving apps downloaded from the Internet.You can manually override the Gatekeeper settings by following below steps:
1. Go Apple icon–>System Preferences–> Security & Privacy.
2. Under General tab, go to the Lock icon and click to make changes. The system would ask you to type your password to allow the changes.
3. Choose File > New > Disk Image from "XXXXXX".
Q: When I click "Export" it gives error "Oops, failed to export video. Please contact XXX for help." How to fix?
A: Please take the below steps to fix this problem.
1. Check for updates on Mac App Store to ensure you use the latest version of XXX app.
2. Start the XXX app, click on the app name on the top menu of your screen.
3. Go Preferences, check "Customize Output Profile" and select a proper one, click OK to save the setting.
4. Edit your video to export.
Q: How to redeem a promo code on Mac App Store?
A: 1. Launch the Mac App Store.
2. Hit the Featured or Top Charts tab from the top menu bar.
3. On the right sidebar, find and click the "Redeem" link under the Quick Links.
4. You may be asked to enter your Apple ID and password.
5. Enter your promo code in the box that appears on the bottom where you can enter your code manually.
6. Click on "Redeem" button that'll appear beside the text box to download your app.